To remove the "Category:", "Date:", "Tag:", "Archives:" and other prefixes from archive pages, including the ones from WooCommerce and Modern Tribe's Events Calendar plugins, all you need to do is check the box in the Prefixes tab of the Title Settings in The SEO Framework, as shown in the image below.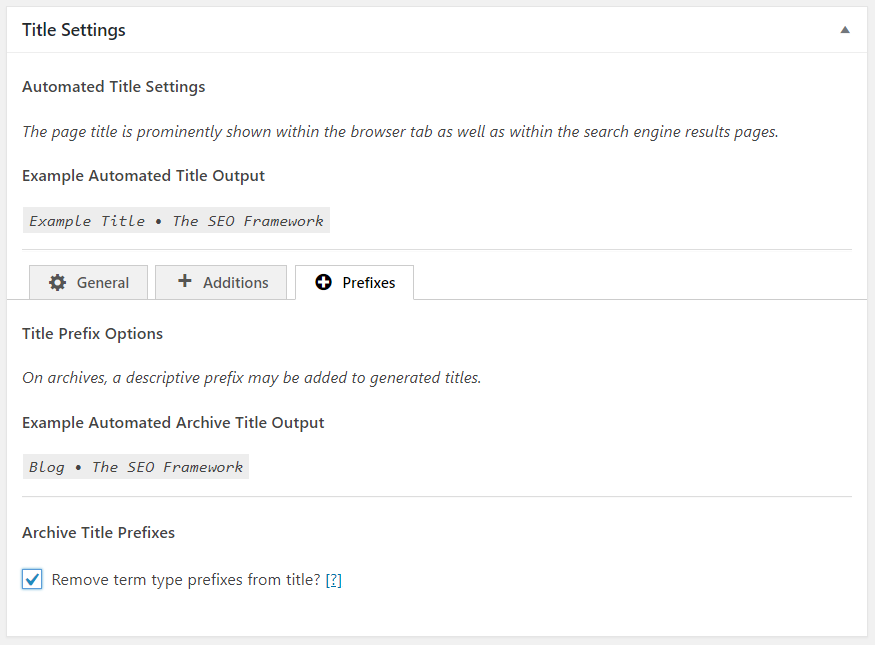 Post-type-specific settings are something we're still planning to include.
Alternatively, if the category or tag has an interface, you can set a manual title. Your entry will remove the prefix, too.